I am a passionate software engineer and European, living and working in Lisbon. Developing software is a craft and I care about doing it well. I strive to design resilient systems composed of simple, well-defined components.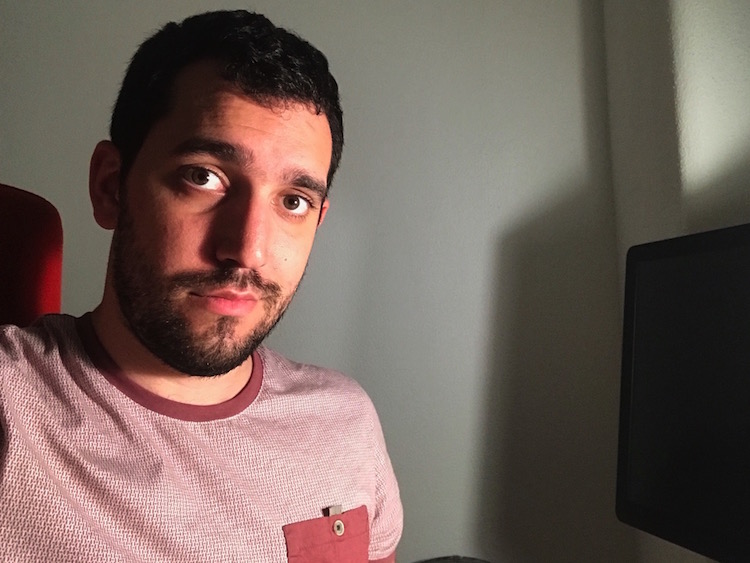 I was born in the last weeks of 1989 on an island in the Atlantic Ocean and there I grew up and lived until I was seventeen.
I left Madeira for Lisbon to attend Instituto Superior Técnico. I later graduated with a BSc and a MSc degree in Software Engineering and Computer Science.
I drink a lot of tea, enjoy the simple things in life, use vim and love open source. I enjoy improving my skills and learning new things.
You can reach me at vieira@yubo.be or at GitHub.
Software Engineer, Guuru ∙ 3yrs

Joined as one of the first two employees.
Split a Node.js monolith that ran on AppEngine in services and jobs running on Kubernetes (GKE). Communication takes place via message queues (Pub/Sub) for increased reliability and observability.
Set up the CI/CD pipelines using GitLab and deploying to Kubernetes.
Defined most of the infrastructure as code, using Terraform. This serves as a versioned blueprint of our cloud services and made them easier to reuse and evolve.
Introduced GraphQL using Apollo client and server to provide a flexible API. With DataLoader and persisted queries this contributed to significant improvements in response time.
Wrote and refactored React components to use hooks and consume data from our GraphQL API.
Set up jest and wrote (the first) tests to reduce regressions and increase confidence.
Started the migration from Firebase to a proper PostgreSQL database supporting real queries. This allowed for a huge reduction in the amount of data fetched and processed. The codebase became simpler and smaller.
Implemented the automated billing and payout system. Made use of event sourcing to store a ledger of all accounts credits and debits for each month. From this ledger we compute all balances and issue the payouts via a payment processor. Developed integrations for two processors: for Stripe and Revolut.
Support and Release Engineer, VILT Portugal ∙ 3yrs

Introduced Configuration Management using Salt to a fleet of a hundred existing servers. This included a wide range of services, from DNS to Tomcat application servers.
Created an on-premises Kubernetes cluster integrated with GitLab CI. Managed and scaled on demand with Salt.
Web development using Java, Spring and Hibernate.
Used some amazing persuasion skills to introduce Kotlin during a Spring Boot migration. It went on to see increasing adoption at the company even after I left.
Monitoring with Icinga and Grafana.
Survived on-call rotations to provide 24/7 support. Also did release engineering, as a contractor, for companies like TIM and Porto Seguro.
Performed maintenance and support, as a contractor, for Givaudan corporate website, powered by Drupal.
Instituto Superior Técnico, Universidade de Lisboa

MSc in Software Engineering and Computer Science, some courses:

Advanced Programming
Software Architecture
Software Engineering
Software Project Management
Distributed Systems
Advanced Algorithms
Discrete Structures and Algorithms
Computability and Complexity
Master Thesis in Classification in the Presence of Background Domain Knowledge, article

Undergraduate Research Grant in Domain Driven Machine Learning
BSc in Computer Science and Engineering